We used to wrote how to deal with eye issues like dark circles or under eye bags. Today we will talk about how to embellish your eyebrows.
Eyebrows could largely influence your makeup overall effect because they are the closest part to your eyes. Thus becoming a pro at using one of the following brow products and having them stocked in your brow-kit will definitely ensure that you don't end up with a bad brow day any day.
Powders

Powders are the best option for those perfectly shaped sparse brows. They form a shadow beneath your eyebrows which highlight them, making them appear more dense and defined. So if you want your eyebrows to look darker and full rather than hairy, this is the best brow formula for you. However it is always better to use powders with gels because they may fade out through the day, especially if you have a dry skin texture. Brow powders are also easy to use and rub away as compared to the other brow tools.
Pencils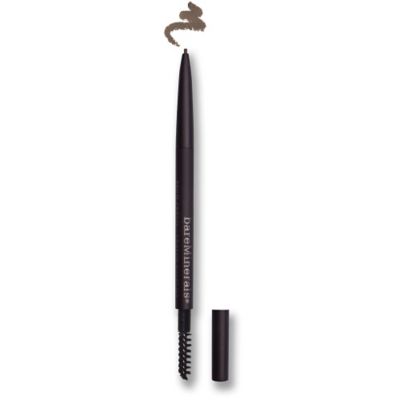 Brow pencils are your magical tool if you want to reshape your existing eyebrows or want to give it a perfectly sharp arch. Pencils are standard brow products and are available in distinct varieties. However you should pick up a brow pencil which is easily applicable and blend-able. Always use short flicks to create hair-like strokes that will easily blend with your eyebrow hairs. Also if you have the problem of losing your brow hair quite often, this product will help you fill in, giving a more natural look. Thus to naturally highlight your brows anywhere anytime, this product is a must have in your brow kit!
Pomades

If you want to go bold with your brows, pomades are just for you. They give you an intense pigmented payoff that further highlights your thick, dark eyebrows but serves the best to make your light brows more appealing. Pomades should be applied predominantly around your arch and tail zone with a minimal brush up in the front portion. As they are more color-concentrated, pomades should be used very carefully by taking a very small amount on your brush to start with, so that you don't end up with a blocked in look.  Also after each use, clean your brush well, because a clean brush will help you create the most precise, well-groomed strokes.
Thus whatever tool you use, either separately or in combination, to define your eyes; always be confident about your look and style, because ultimately that is what boosts your overall personality.